CourseKata for College Students
COURSEKATA FOR
COLLEGE
CourseKata Statistics and Data Science is an interactive online textbook. It is being used at numerous colleges and universities across a wide range of academic disciplines, including Mathematics, Statistics, Psychology, Sociology, and Political Science.
An Online Textbook Suitable for Live or Remote Instruction
CourseKata Statistics and Data Science can replace your current introductory textbook. It is best used in a blended learning situation in which students work through the textbook for homework, and then convene with their teacher —either face-to-face or virtually— to discuss key concepts and new data analysis examples.
Currently we offer two versions of the textbook for college:
Statistics and Data Science: A Modeling Approach

, which includes CourseKata's gentle introduction to R, data visualization and descriptive statistics, basics of statistical modeling (e.g., one-way ANOVA and simple regression), and an approach to inferential statistics grounded in simulation, randomization, and bootstrapping.

Advanced Statistics and Data Science: A Modeling Approach

includes all of the above, plus additional chapters on multivariate models.
For more information on the different books, click here for a blog post detailing the content and differences. Or, feel free to reach out to us via the Contact Us page.
A Growing Library of In-Class Materials
In addition to the online textbook, CourseKata has a growing library of resources such as syllabi and assessments shared by other instructors, and Jupyter notebooks with data analysis activities that can be conducted in class. CourseKata's cloud-hosted JupyterHub server is fully integrated with the online textbook, with tools instructors can use to easily distribute, collect back, and grade notebooks from students.
All of these materials are available with an instructor account.
Course Learning Outcomes
To download a detailed list of course goals and learning objectives, click here.
To download a mapping of traditional statistics topics and where they are covered in CourseKata, click here
Professional Development & Support
CourseKata provides extensive professional development before the course begins. Throughout the year, the team provides weekly Zoom "office hours" for instructors, researchers, and designers to collaborate to make teaching the course as seamless as possible. These sessions also provide valuable insights about how to continuously improve the online book and approach.
MARK YOUR CALENDAR FOR COURSEKATA'S NEXT:
Study Group
Workshop
Office Hours
Webinar
For information on joining a Study Group or Workshop, click here
Event designed for instructors of all levels
Event designed for college instructors
CourseKata College Pricing
Access to CourseKata materials for college and university students will be 100% covered by grants through the end of 2023. Starting January 1, 2024, to ensure the long-term viability and continuous improvement of our platform, we will be charging a per student fee to cover a portion of the cost of web hosting, professional development, and technical support.
The price for one year of access to the interactive materials will be $32 per student. Instructor accounts, professional development, and tech support are free of charge for college instructors. Students will have a 2-week, no questions asked, refund window. Contact us for volume pricing.
COURSE LEARNING OUTCOMES
Get a detailed list of course learning outcomes and topics covered.
WANT COURSEKATA FOR CLASS?
Get an Instructor Account to teach with CourseKata in your classroom.
Professor Testimonials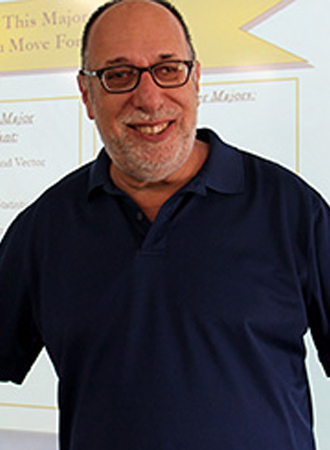 Howard Schwesky
Professor, Math Department
Los Angeles Pierce College
This textbook will definitely educate students with an enriching understanding of statistical concepts. This is not a book that requires formula memorization or number crunching. The use of R commands eliminates the need for that…I will definitely use this book again. Students will leave the course with an excellent conceptual understanding of statistics.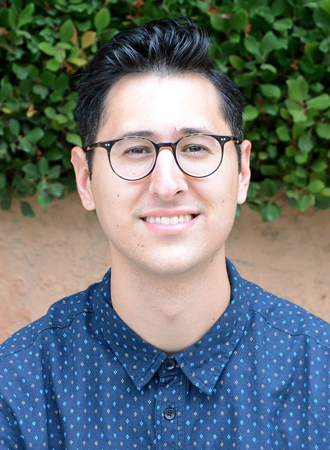 Mitchell Pumar
Professor, Math Department
Los Angeles Pierce College
I found the CourseKata materials to be refreshingly modern—it completely transformed the way I teach statistics. By taking a modeling approach, I was able to foster a deep, conceptual understanding in my students, one that I always suspected was lacking teaching out of a traditional textbook. Jupyter notebooks have made integrating R into my classroom that much easier, and have served as a perfect complement to the interactive textbook. My students are leaving my class with both a practical skillset and a deeper understanding of the world around them.
Where is CourseKata Statistics and Data Science Being Taught Now?